Laverne Dalgleish – Principal
Mr. Laverne Dalgleish has been actively involved in the construction industry for over 3 decades and has specialized in building envelopes, energy efficiency and building performance. Laverne is a frequent presenter across North America on a variety of topics as they relate to building envelopes, energy efficiency, green building practices, standards and quality of construction. Laverne is actively involved in the standards development process and has been involved with International Organization of Standardization (ISO) for over 2 decades, traveling around the world to develop standards for the industry. A big believer in scientific research, Laverne has been a leader and participated in a number of commercial and residential building research projects with groups such as Oak Ridge National Laboratories, Syracuse University, University of Waterloo and National Research Council of Canada. Laverne has been involved in a number of utility demand side management programs and worked with various government departments across North America such as the U.S. Department of Energy, Natural Resources Canada, Environmental Protection Agency, Environment Canada and Canada Mortgage and Housing Corporation.
Expertise:
Standards, Building Codes, Quality Assurance, Building Science, Building Envelope, Personnel Certification
Volunteer Leadership:
Past President and current director of Building Performance Institute (BPI)
Past Vice-Chairman and current director of The Building Enclosure Technology and Environment Council (BETEC)
Past Treasurer and current director of Canadian Energy Efficiency Alliance
Membership in:
Construction Specifications Canada (CSC)
Canadian Society of Association Executives (CSAE)
American Society of Testing and Materials (ASTM)
American Society of Heating Refrigeration, and Air Conditioning (ASHRAE)
Member, Building Performance Institute (BPI) standards management board
Member, Building Performance Institute (BPI) certification management board
Member, Task Group for National Green Building Standard 2012 Update
Member, Standing Committee on Energy Efficient Buildings
Member, Joint Task Group – Energy Efficient Housing and Small Buildings, Chair of Sub Task Group on Small Buildings
Industry Involvement:
Chairman, Underwriters Laboratories of Canada (ULC) Thermal Insulation Materials and Systems
Chairman, Underwriters Laboratories of Canada (ULC) Air Barriers
Chairman, International Organizational for Standardization (ISO) ISO TC61 SC10 subcommittee on cellular plastics
Member, American Society of Testing and Materials (ASTM) E-06 Committee on Performance of Building
Member, Air Barrier Association of America Building Airtightness standards committee
Secretariat, International Organization of Standardization (ISO) ISO TC 163 SC03 – Thermal Insulation Products
Secretariat, International Organization of Standardization (ISO) ISO TC 163 SC03 WG 4 – Basement Insulation
Convenor, Secretariat, International Organization of Standardization (ISO) TC 163 SC 3 WG6 – Conformity Control
Awards:
Tony Woods Award for Excellence in Advancing the Home Performance Industry in Canada – first recipient of the award from the Building Performance Institute (BPI)
Outstanding Service Award – ISO TC61 Committee of plastics
Ryan Dalgleish – Chief Operating Officer
Ryan Dalgleish has been involved in the building envelope and building performance areas of construction in both the commercial and residential sectors for close to 2 decades. Much of Ryan's time is spent on technology transfer, organizational excellence and education. Ryan has been a trainer, facilitator and performed a number of management roles for close to 2 decades. Ryan also is involved in research, development of training curriculum, and helping industries increase their professionalism. Ryan obtained credentials in Adult Education, Leadership and Organizational Excellence from the University of Manitoba.
Ryan has also published a number of papers for design and construction magazines such as Journal of Building Enclosure and Design, Construct Canada and Interface. Ryan frequently speaks at various technical presentations dealing with the building envelope to various building official associations, city departments and building enclosure councils across Canada and the United States, American Institute of Architects, Construction Specifications Institute and a number of local home builder associations.
Ryan has also published a number of papers for design and construction magazines and is frequently a speaker at various technical presentations dealing with the building envelope.
Expertise:
Education and Training, Personnel Certification Programs, Association and Organizational Management, Market Development, Building Science, Building Envelopes, Green Building, Building Airtightness, Communications and Market Development
Volunteer Leadership:
President, Manitoba Building Envelope Council (MBEC)
Past President and current director of National Building Envelope Council Member (NBEC)
Manitoba Home Builders Association Education committee (MHBA)
Membership in:
American Society of Quality (ASQ)
Roof Consultants Institute (RCI)
Manitoba Building Envelope Council (MBEC)
Industry Involvement:
Manitoba Chapter Manager: The Heating, Refrigeration and Air Conditioning Institute of Canada (HRAI)
Peter Spafford – Principle Quality Assurance and Training Manager
Peter Spafford has been involved in the energy conservation and building performance industry for more than 20 years. Peter has been a lecturer and facilitator in building science principles and building envelope performance issues for the past 2 decades and has taught thousands of installers and contractors, along with hundreds of quality assurance inspectors across the country. Peter became the national training and quality assurance manager for Building Professionals and oversaw the delivery and facilitation of numerous training programs in energy efficiency & building envelope performance. Peter has also spent a tremendous amount of time in the field performing 3rd party inspections on behalf of government, quality assurance providers, utilities and association warranty programs. Peter currently is the quality assurance program manager for the Air Barrier Association of America (ABAA) in conjunction with Building Professionals. He has been involved in both the development and compliance aspects of the quality assurance program & building performance for a number of initiatives in both the residential and commercial building markets. He has also been involved in a number of research programs regarding building performance.
Expertise:
Site audits and Inspections, Training Delivery, Quality Assurance, Conflict Resolution
Louise Hardman – Executive Assistant to Mr. Ryan Dalgleish
Louise serves as the Executive Assistant to the Chief Operating Officer, helping oversee day-to-day operations, in addition to assisting in his roles as Executive Director for Association clients, technical manager and business development lead. Louise is responsible for providing support to assist in optimizing work schedules, items and projects.
She is currently involved in managing the Manitoba Building Envelope Council (MBEC), as well as the Manitoba Chapter for the Heating Refrigeration and Air Conditioning Institute of Canada (HRAI) and has formed many working relationships with various industry leaders, assisting in government related concerns for the industry.
Louise has taken on the role of property manager for multiple commercial buildings owned by Building Professionals Investments Inc. She worked in the Financial Industry for 10 years, which leveraged her career at Building Professionals. Overall, she is proud to have learned such skills to fulfill her role as Executive Assistant with Building Professionals.
Brian Bachinski – Special Projects Manager
Brian brings with him a background in human resources, project management, financial planning and experience in ISO quality assurance. As Special Projects Manager for BP he will manage building assets working with contractors to direct the various renovation and restoration projects planned for BP buildings. Forming good relationships with a variety of service providers will be a key objective in realizing BP's vision for the Exchange District. As a former business owner, Brian has a broad experience in meeting project deadlines within budget. His most recent focus was human resources. Assisting others in enhancing their skills is a satisfying experience. "The development of quality people makes for a great organization."
Shaun Cole – Quality Assurance Administration
Shaun is the newest member of our Quality Assurance team. Working primarily with the Air Barrier Association of America (ABAA), she provides support to our Quality assurance team as well as our Auditors, Contractors and Installers. Her duties include assisting with project audit documentation and monitoring construction data services to identify projects that include requirements for quality assurance programs in project specifications. She also provides support to the coordination of inspectors and ensures inspections are conducted as per program requirements. With a diploma in Business Administration from Red River College, as well as over a decade of administrative experience and support, Shaun brings the perfect combination of skill and personality to our team. Outside of work, she enjoys the outdoors with her dogs, travelling, and has a compassion for the environment. Shaun takes pride in her values and commitments and this reflects on her daily work, she is excited to be a part of the Building Professionals team!

Crystal Dalgleish – Training and Certification Coordinator
Crystal Dalgleish manages and oversees individuals seeking certification with the Spray Polyurethane Foam Alliance Professional Certification Program (SPFA PCP), whether their goal is to become a Certified Installer, Master Installer, Project Manager, Field Examiner or Supplier Representative with regards to either the Insulation or Roofing Applications.  Crystal spends her time as well handling confidential matter and personally helps each individual complete necessary steps with regards to the designation that they wish to fulfill.  Crystal also provides assistance with the coordination of external trade shows as well as support to the executive director and management.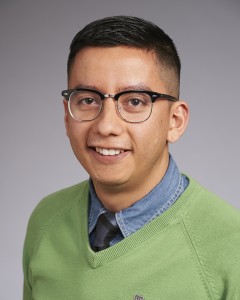 Uri Portillo – Quality Assurance Manager
Uri has been a part of the Building Professionals team since 2011. Uri plays an integral role as one of the Quality Assurance Manager for both, the Air Barrier Association of America (ABAA) and the National Air Barrier Association (NABA). Uri oversees the coordination of installer, contractor and auditor licensing; coordination of field auditor project assignments; project audit report tracking and distribution; management of demerit point assignment, documentation and subsequent corrective action plans; conflict management and resolution; as well as assisting in the development of policy and procedures.
Uri has 20 years' experience in the customer service industry. His extensive background has provided him with a strong customer focused foundation and he prides himself in providing the highest quality of customer satisfaction in a professional manner. Uri is fluent in Spanish and English, and has working knowledge of French.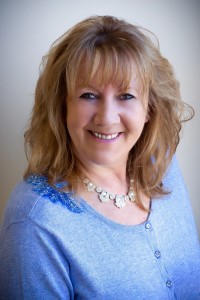 Wendy Mackey – Financial Manager
Wendy has over 25 years' experience in accounting and full cycle bookkeeping and is responsible for the accurate and timely financial information on multiple companies.  A graduate from Red River College with an Advanced Level Certificate in Business Administration, majoring in accounting, she has proven time management skills, prioritization, and can multi-task while adapting to changing priorities in order to meet tight deadlines. In her role, she provides excellent customer service to both internal and external customers, along with external auditors, and builds relationships with them.
Wendy is responsible for maintaining all aspects of the financial records for the company and several related entities, performing the day-to-day accounting, using both Canadian and US currency. She is a self-starter who is a reliable, independent individual who assumes total responsibility for the full accounting cycle. Proficient in QuickBooks and Excel, she is also adept in MS Office and quickly picks up new software applications.

Rochelle Trenchard – Communications Coordinator/Receptionist
Rochelle serves as a Communications Coordinator/Receptionist, providing administrative and customer support to the office in order to help ensure effective operations of the business. Her duties include assistance on special projects, membership services, committee coordination and facilitating and preparing financial documents for all associations. In addition, she assumes full responsibility for the development, administration and promotion of special projects. Rochelle brings with her over 5 years of experience in reception and administrative roles, as well as graduating from Red River College from the Administrative Assistant Certificate Program. Her areas of expertise include, but are not limited to her demonstrated proficiency in written and oral communication, organizational skills, ability to establish priorities and work independently, and possessing a proactive approach to problem solving while still demonstrating patience and perseverance.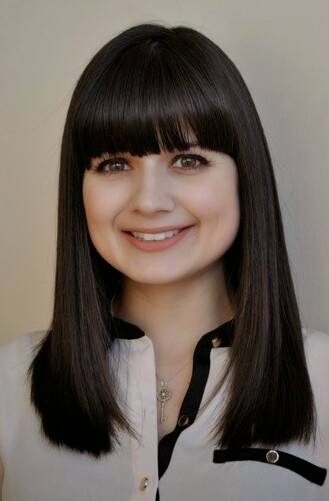 Tiana Bridal – Financial Administrative Assistant
After returning from a maternity leave, Tiana has again joined the Building Professionals team! She has over 7 years of accounting experience, in addition to an accounting diploma from Red River College in Winnipeg. Her main focus is to help support the financial entities of the company. This entails a broad scope of accounting duties, including accounts payables and receivables. When time allows, she is happy to assist others in the office with anything they may need. Her goal is to add to her experience in the accounting and administrative fields as her position evolves and new tasks are taken on. Tiana has a strong work ethic, is willing to offer assistance in any way that she can, and is excited to be back on the team!